Dear Vivian,
Your birth story, told with honesty – how I felt from the inside.
During pregnancy I used Hypnobabies, which like home birth was an instant fit for my personality and values. I remember reading that "strong-minded" people did well with the program which made my ego purr. I followed the schedule with precision and let it sink into my being. Although I didn't express it to anyone, including Daddy or my midwife, I knew on a non-verbal, instinctual level that I would give birth according to the method whether I had learned it formally or not. In my mind's eye I saw my body opening, opening, opening.
I had been to several home births by that point, one of which made my body shake with it's intensity, literally shake like when I was in a car accident. But I still felt deeply drawn to birth; it was something I wanted to experience. My mother had great births, and that empowered me. In one of the many documentaries I watched and enjoyed during pregnancy, a woman was asked why she chose to give birth naturally at home. She said seriously, "because I'm a strong woman." I connected with that.
By 40 weeks I was thinking one thing only: baby. Now. I was walking around in a hyper-grumpy state, growling at anyone who dared to make eye contact, let alone ask when I was due. At 40+2 my day started looking different. I was having little waves, I lost my mucus plug and my bowels emptied about seven or eight times (sorry). I felt an awe and respect for all of my systems preparing together to bring forth your life.
True to form for a first time Mom, I texted my midwife Cheyanne with every single development. She replied with things like, "a good sign!" A good sign! A good sign! Night came, and she told me to go to bed. I'm going to bed because it could be a while, since I'm a first time mom! I know what's going on here!
I woke up at 11:00 p.m., eyes wide with a wave. I immediately hopped out of bed and put my hands against the wall. I did not want to be sitting, lying or still. Daddy woke up a little. I told him it was Stuff but nothing serious and he went back to sleep. I was thinking: when should I get in the water? When should Cheyanne come? When I asked her she said lovingly, "Whenever you want." Too much freedom! I figured I'd know when I knew.
I roamed around in the dark downstairs, senses alert, timing each wave with an app. Four minutes apart, 45 seconds long. Each wave felt like a thing – not nothing – but not really something yet. Not a vibration, but something like it. A presence. Not stretching, tightening, pressure or pain, just – a physical feeling. A 45 second feeling and then four minutes of not.
I took a picture of my big belly. More waves, more hands against the wall. I put on the Hypnobabies Birthing Day Affirmations track, which I ended up using the whole time. I am ready and prepared for my baby's beautiful birthing. My body knows just what to do and I trust it. A few hours passed in the dark. I entered a primal and physical space.
Around 2:00 a.m. I texted Cheyanne, "come." Things were kind of picking up, but looking back I realize I could have let the woman sleep till six or seven. She was pregnant too! But I was entering labor land, and I felt I needed my guide.
Matt filled up the tub. The water was warm, comforting, it made my movements smooth and light. Time passed; the sun rose in the room like a dimmer. At one point Cheyanne asked if I wanted to walk the stairs. I think I said something like, there is no way in hell I will get out of this tub. Or maybe I just thought it. Pretty sure I just nodded back and forth with a smile like – you crazy.
Forty five seconds long, four minutes between was the pattern. "The good stuff" (I love that) started sometime around morning, and I became an animal. A little out of character, I was completely nude as clothes were driving me insane. Everything must serve the task of birth. I bellowed with each wave: LOUD, DEEP, a gong of a sound that filled the entire house. Making that sound was one of the most uniquely empowering experiences of my life – it was my way of joining the force that was opening my body and bringing you into this world.
Birth is often described like an ocean. I connected with that feeling; I grew up swimming in the Atlantic and having a mixture of easy joy and also terrifying, out of control half-moments being pulled under by the tide. It felt like that. I was alone in a powerful, dark ocean and the thing that kept my head securely above water was that sound. Cheyanne and Matt are here, I thought, but over there. It is me, you, and this sound.
We slept between contractions, which is one of the most fun parts of the story to relay because of people's reactions. Yep, slept! I would rise up to my knees for each wave, hanging over the side of the tub with Daddy behind me, and then we'd sink back and rest. His presence was important to me, but his function was pillow and hip counter-support. In my heart this was a female event and I felt extremely bonded to Cheyanne.
Every so often I would look at her between waves like, "so this is it?" This is it, she would say with her body language, eyebrows up and lips closed in an excited smile. She was in no rush. Apparently she checked me twice during my birthing time, but I have no memory of it. You'd think I'd remember, but I don't!
Cheyanne, Cheyanne, Cheyanne. Her sitting in that chair was the anchor of my birth. There she is. The one who knows Birth. The one who knows me, and you. The one who is Here. The who talked me through the first trimester Hell on Earth, the ultrasound measurements coming back "small", the thinking my water broke, the being impressed with my still doing boot camp. "She is so active!" she would say of you during appointments. Any touch and you would kick back, which made her laugh.
How many hours passed? A lot. Sixteen just like this. Mindy, Cheyanne's assistant and practical woman extraordinaire arrived. She fed me. Gave me water and juice. Wave – bellow – sleep – repeat. Hypnobabies tracks and techniques guiding me along, making me smile at times and reminding me that this process brings you to me. I was having fun.
And then the ocean calmed. The stillness was eery. My waves weren't doing much because they didn't need to. I was fully open and it was time to push. Now begins the warrior phase. My body didn't voluntarily push. I gave what I thought was A Push – in my mind this was a push – and realized that would be 1/100th of what was required. I remember looking at Cheyanne thinking – no. Not in doubt or fear, just unbelief. Like she was asking me to walk through a wall.
I pulled your crib to the side of the tub and hooked my arms around it. My muscles and emotions remembered every time I had pushed through in my workouts. When I kept going despite agonizing fatigue while playing soccer as a teenager – the freaky power that can enter a human being started to unfold. I also got hamstring cramps every once in a while, which made me flail around and beat my leg and splash water and probably swear.
I pushed for two hours. Every so gradually easing you out. Cheyanne was at the side of the tub saying, "Good, good! Now next time I want you to go a little further, a little further and then a little further." Three impossible notches. Excuse me, what about my vagina? I thought. But those encouraging words… Mindy spoke them too. They sank down to a deeper place than I knew existed. I'm doing it! They see it! They believe! I'm the most powerful human on this planet! I think I said a defiant, "Okay I will" or "let's do this" a few times.
I would get this animal sense to push (it didn't internally feel like a wave) and then I would. In the middle, pressure would join the effort but I had to initiate. And then the moment I became a mother – I put my hand in the water, and felt your silvery, other-worldly hair. Oh My God. Like warm sand slipping through my fingers. A person. A girl. My daughter. You.
That was the best moment of my life.
Your head was out. I knew from other births that some women feel relief at this point, and the chest is just a simple push away. Not so with you my chunkalunk. That last push (or two?) was a rugged, masculine, CRAZY ARrrrruhhghghhhhhlllaaaaaaaaaaaaaaaaaaaaaaaaaaaaaaaaaaaaaaaaaaaaaaaaaaaaaaaaaaaaaaahhhhhhhhhhhhhhhhhhhh!!!!!!!!!!!!!!
And then shock. My heart had no grooves in it for this love, this feeling, this life. It was fresh, forging its path in me as I stared at you with mouth ajar. I looked at Cheyanne and Mindy with confusion. What is... Tell me... I... No emotion for a while, no tears, no words, staring, holding, completely blank. The woman that was me was wiped away, and in her place – a mother. "Talk to your baby," said Cheyanne. I think I just said Hiii, hiii, with a huge smile over and over.
This tiny life was mine, was ours. You were here; you were looking into my eyes. I had just birthed you into this world. I felt like my eyes were all pupils. I had been up for a long, long time. I was humming with adrenaline and fatigue. You were a little mucusy and needed to be suctioned, which was disorienting. I had to deliver the placenta. I had to get out of the blood-filled tub. Everyone lived life for me. Do this, do this, we're going to lift you up now.
A lifetime later, we were in bed on top of crinkly pads. I was dry. Daddy had changed clothes. I had a small tear, and we were reviewing options for it. Murmurs of the nursing struggles we would have began to appear. Measurements. Weight. Tests. Pictures. Joy. You were pink, puffy, black-haired like Daddy and radiantly alive. I was holding you because I was your mama. Me, not anyone else. I stared into your deep grey eyes, dove in and never looked back.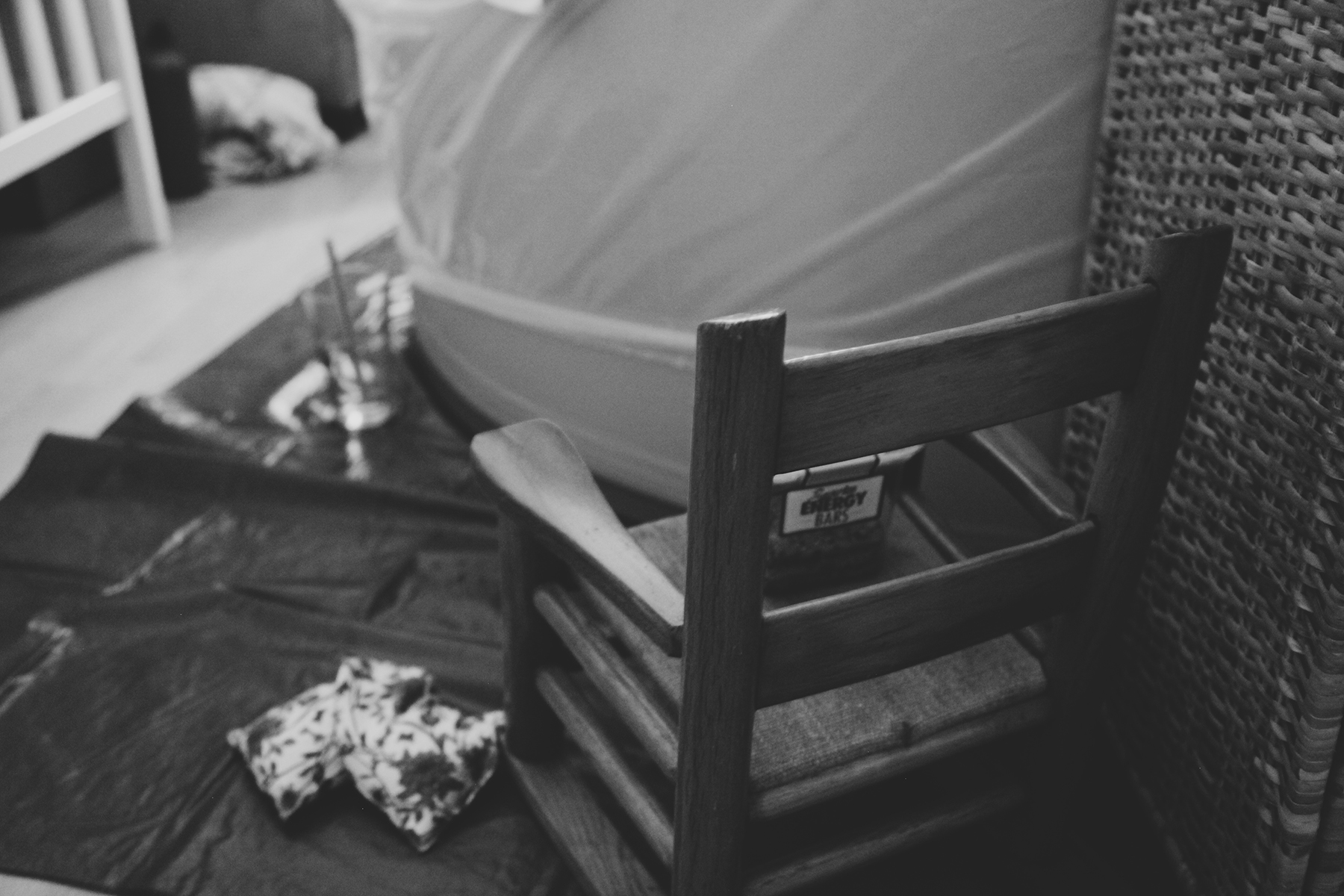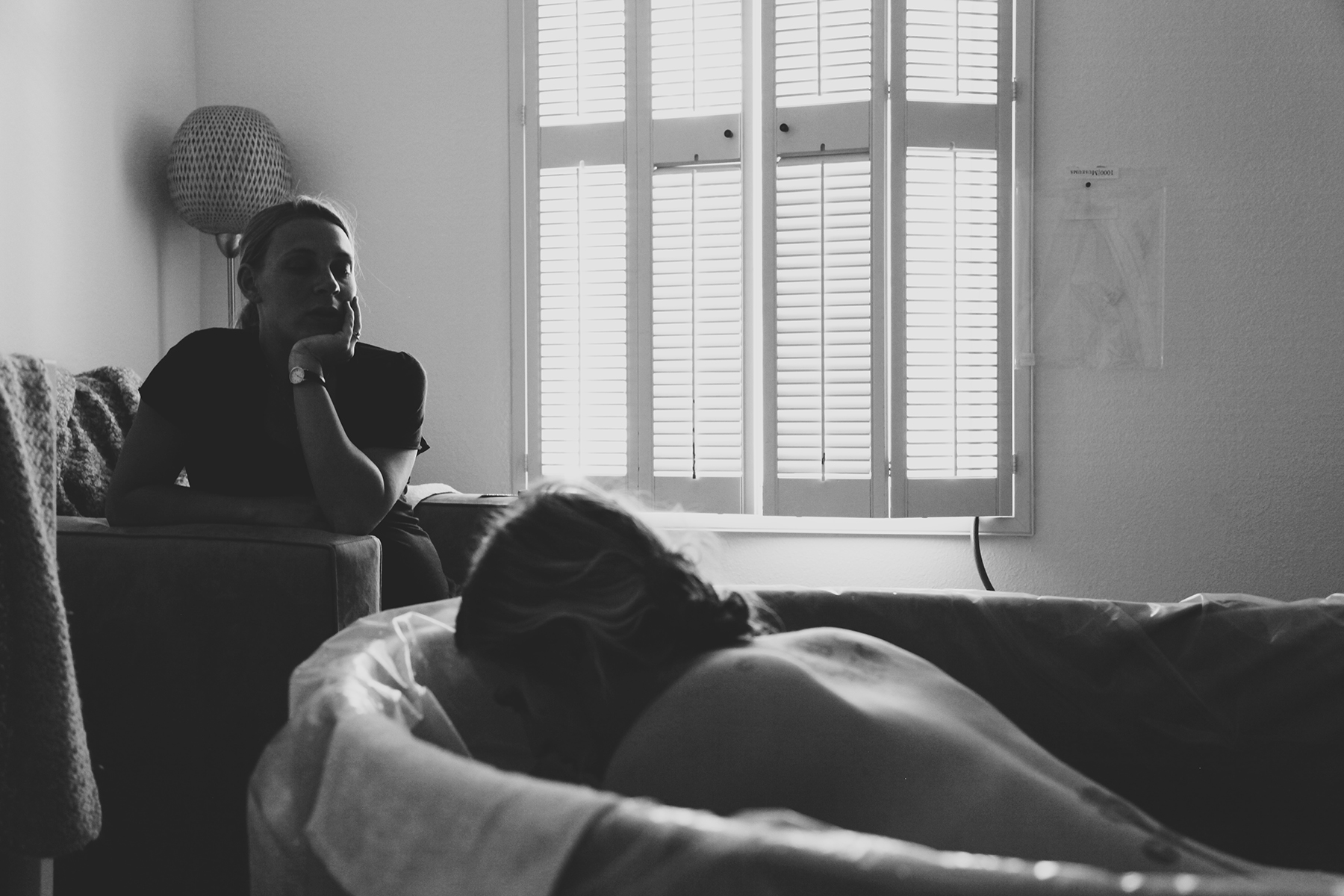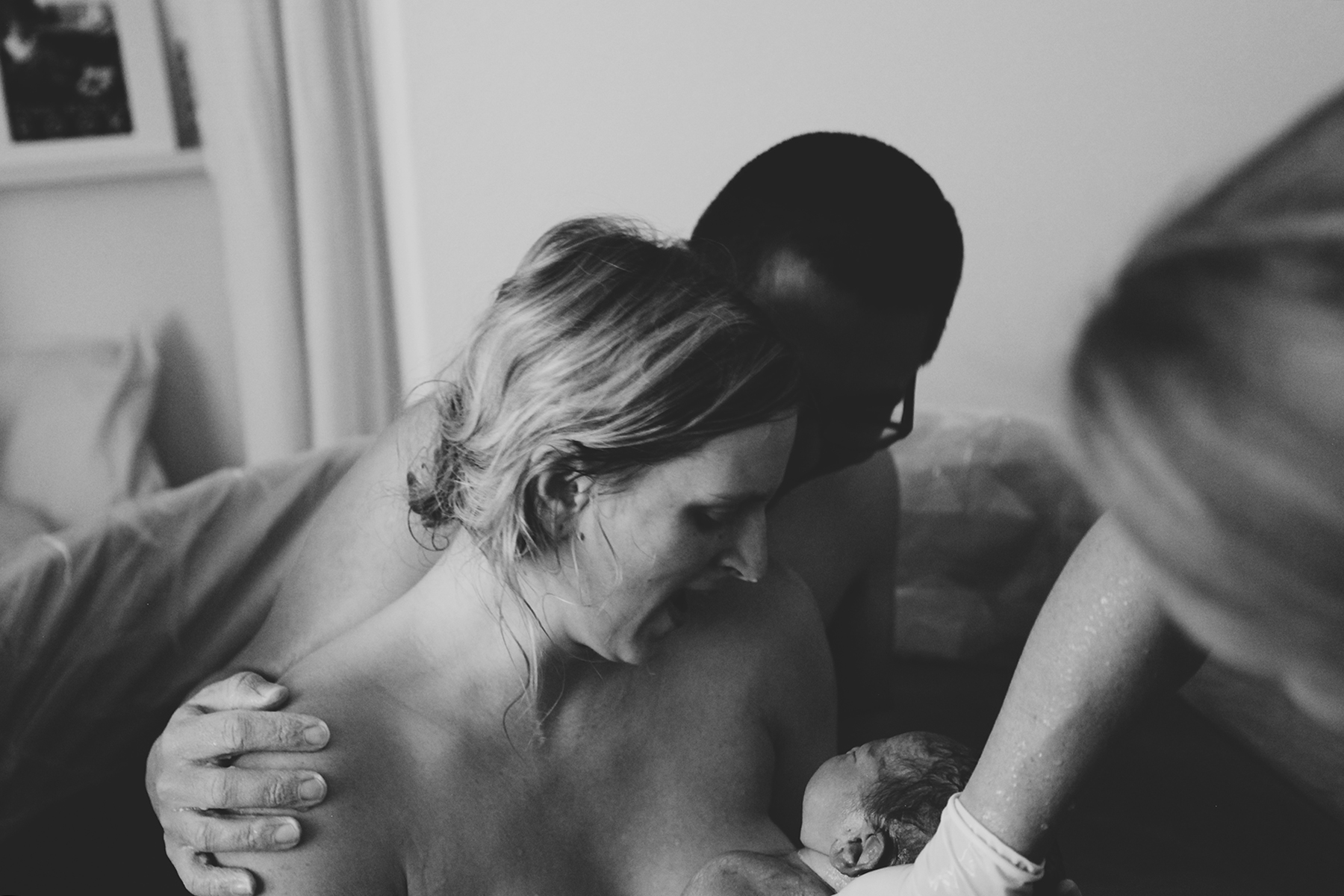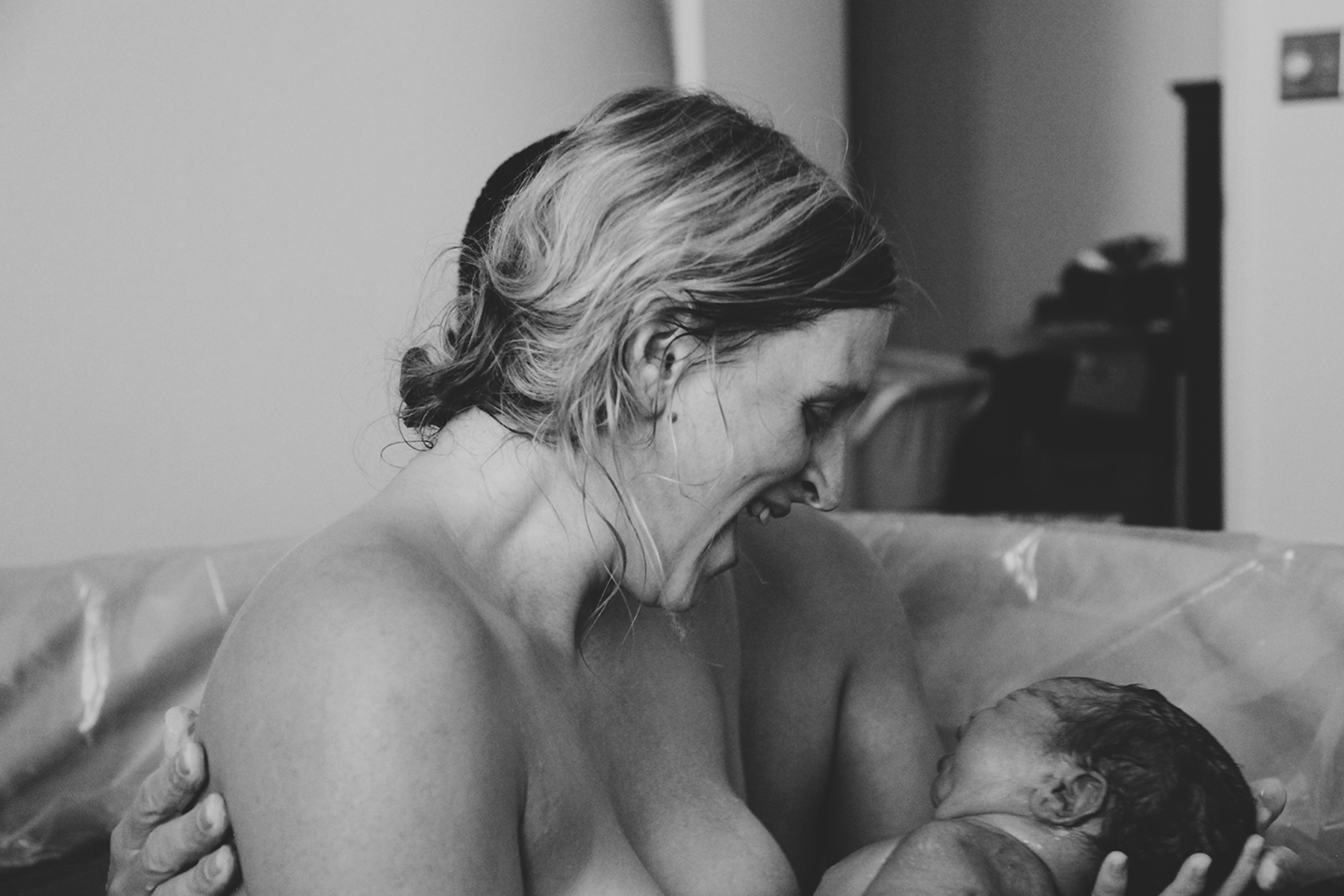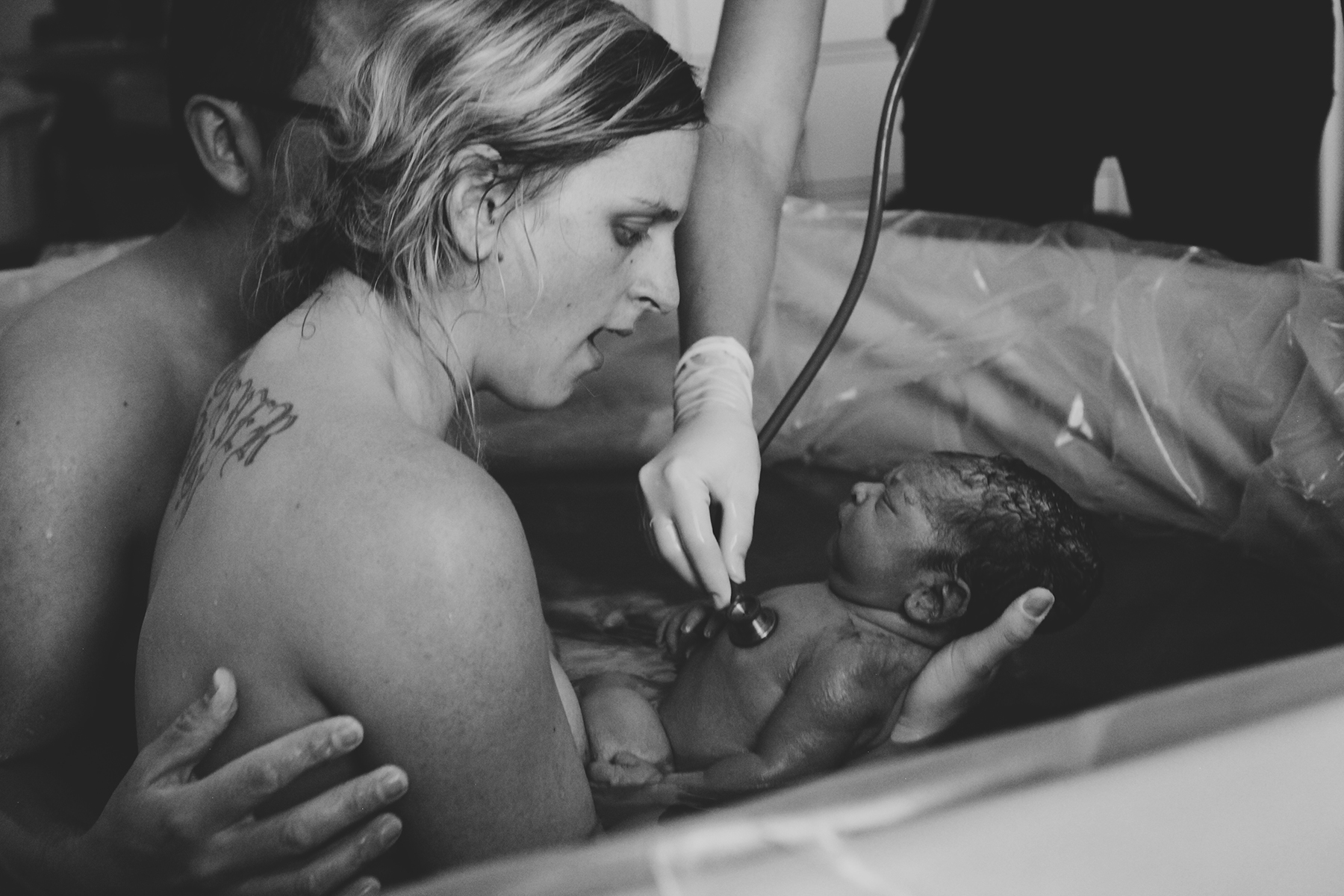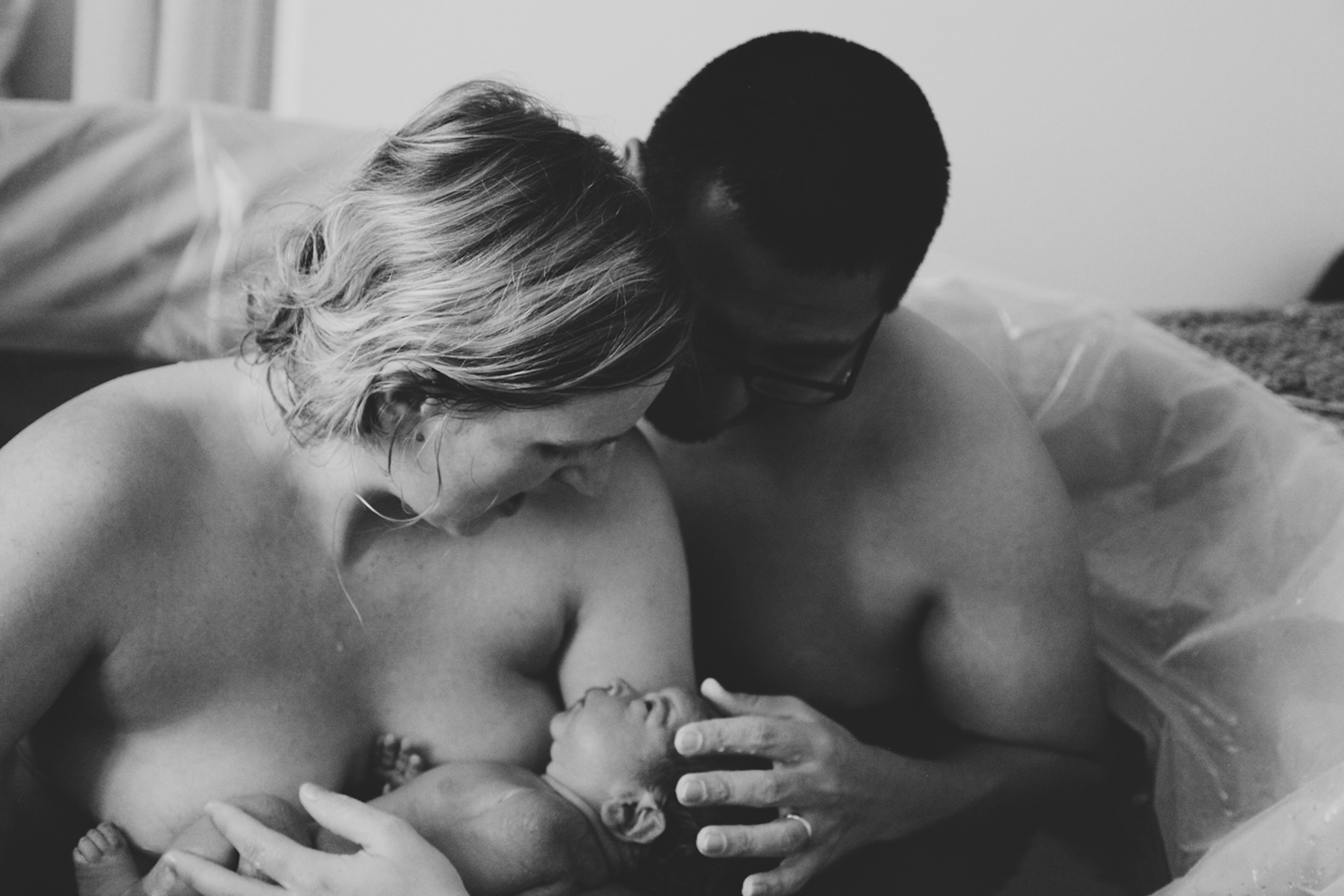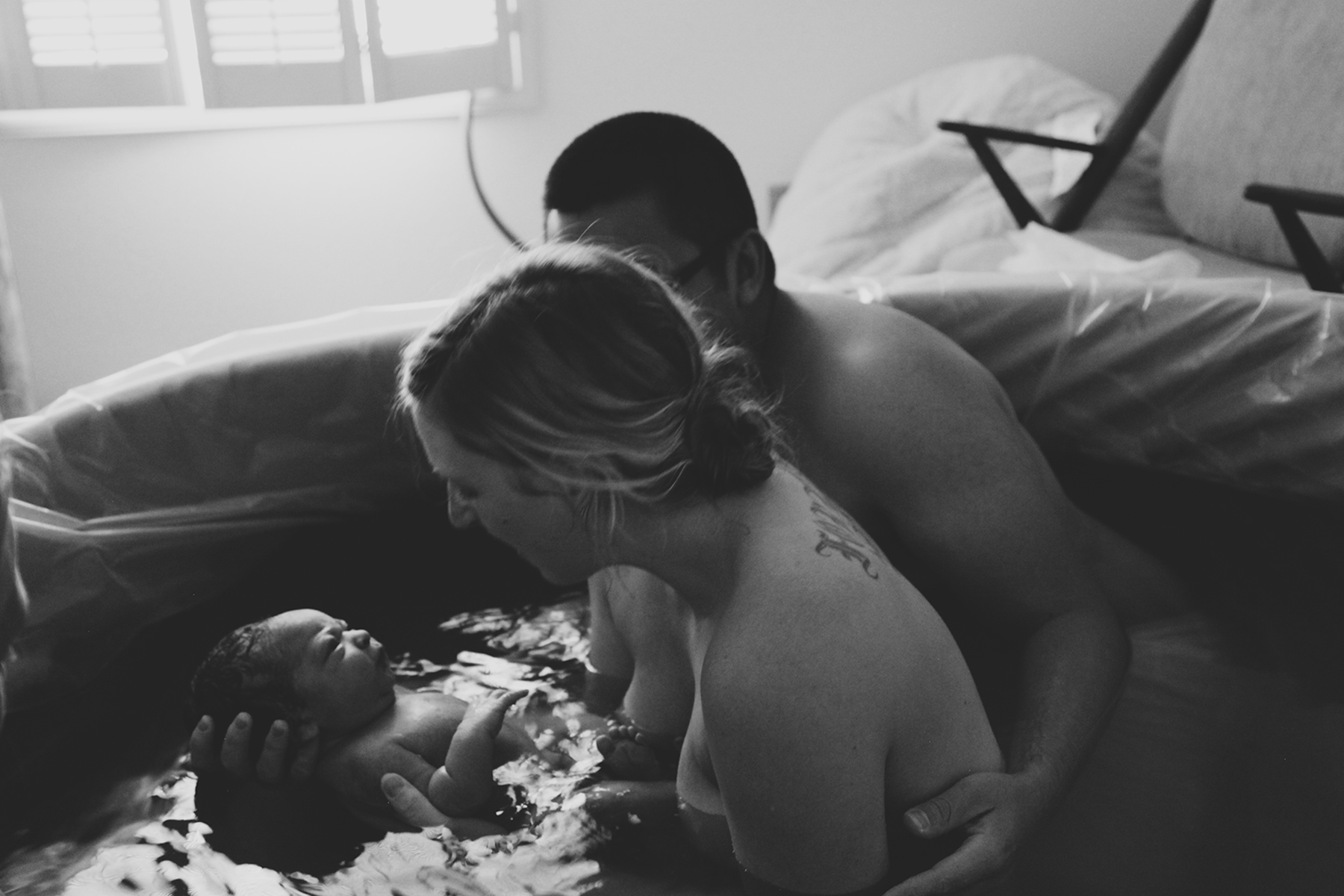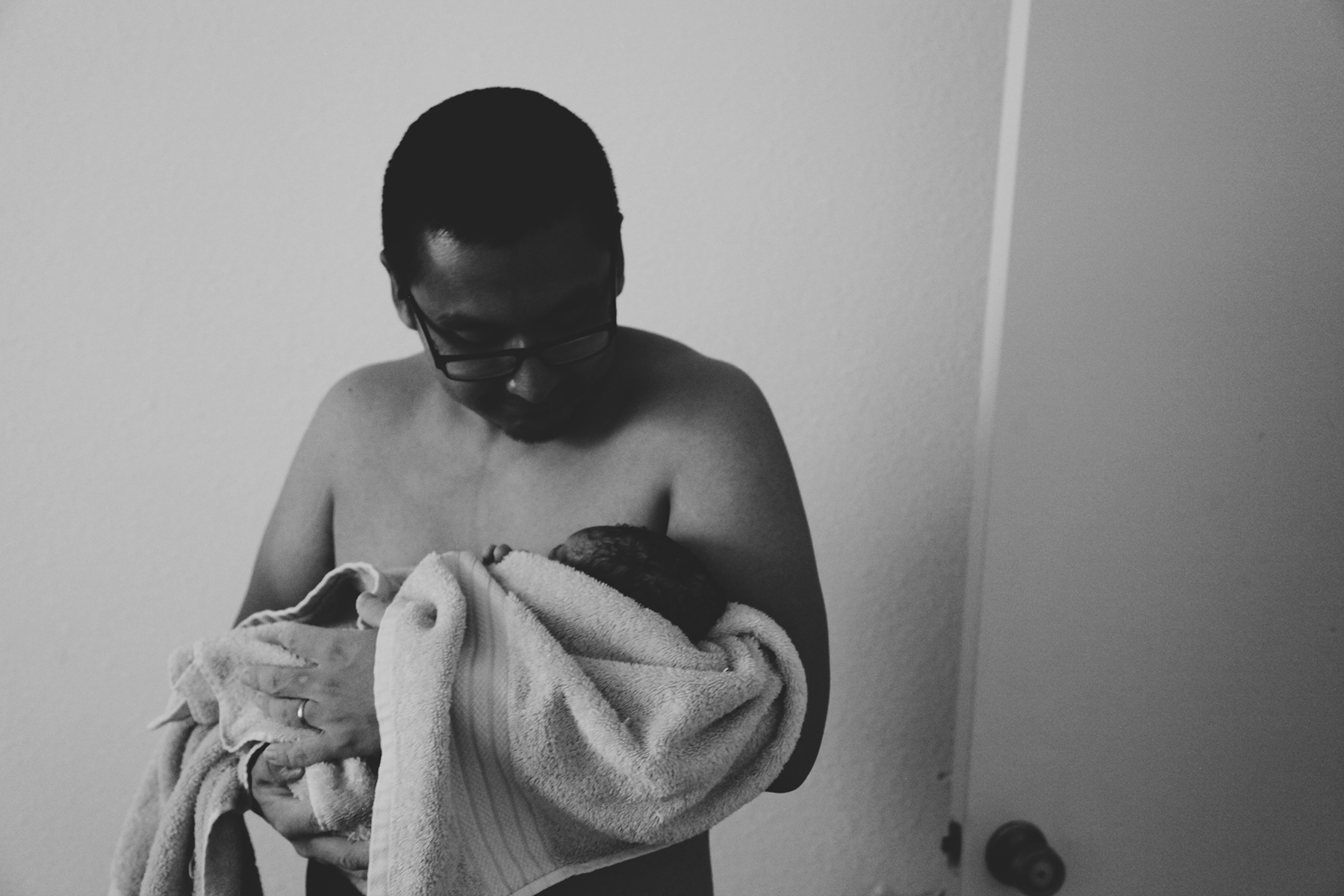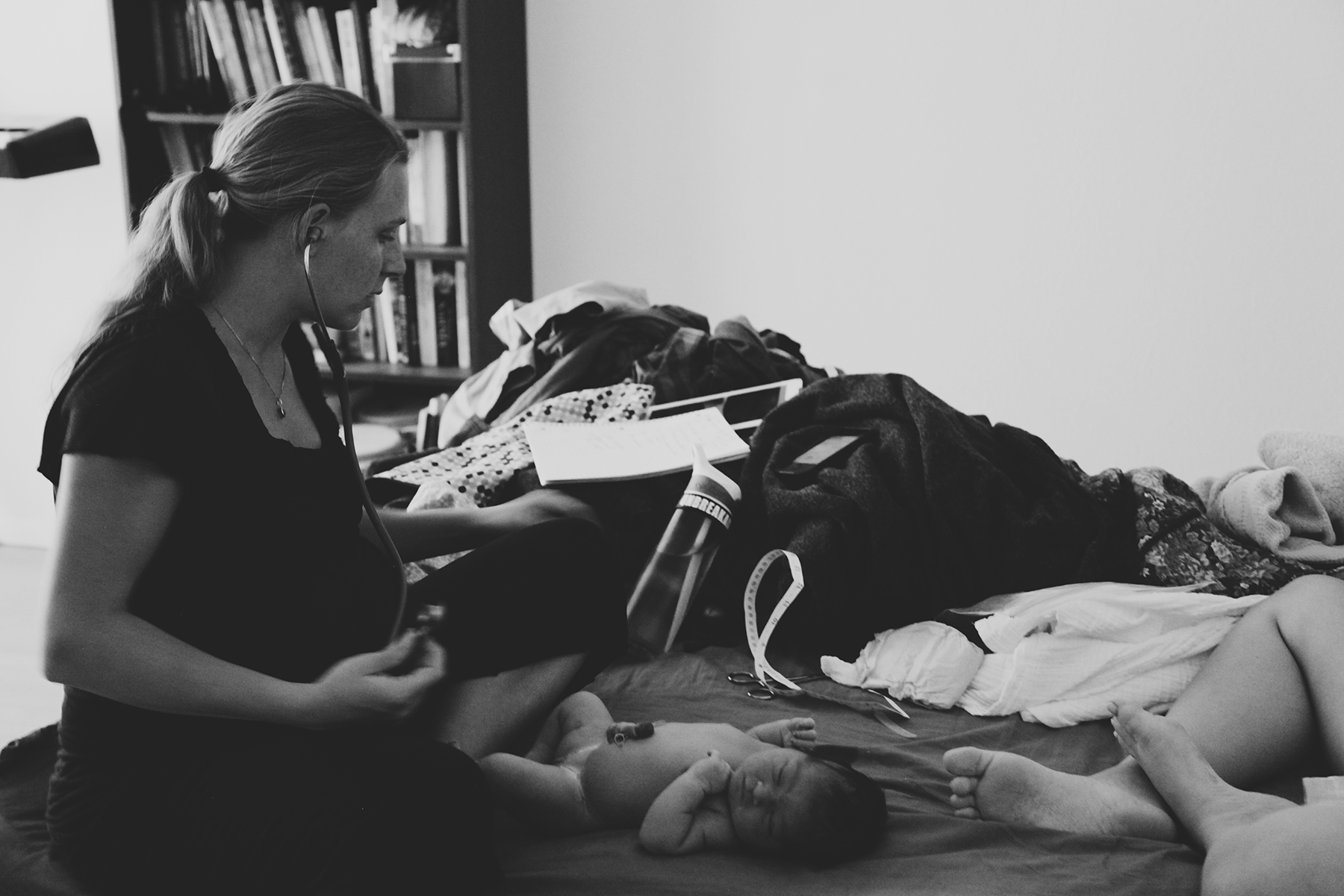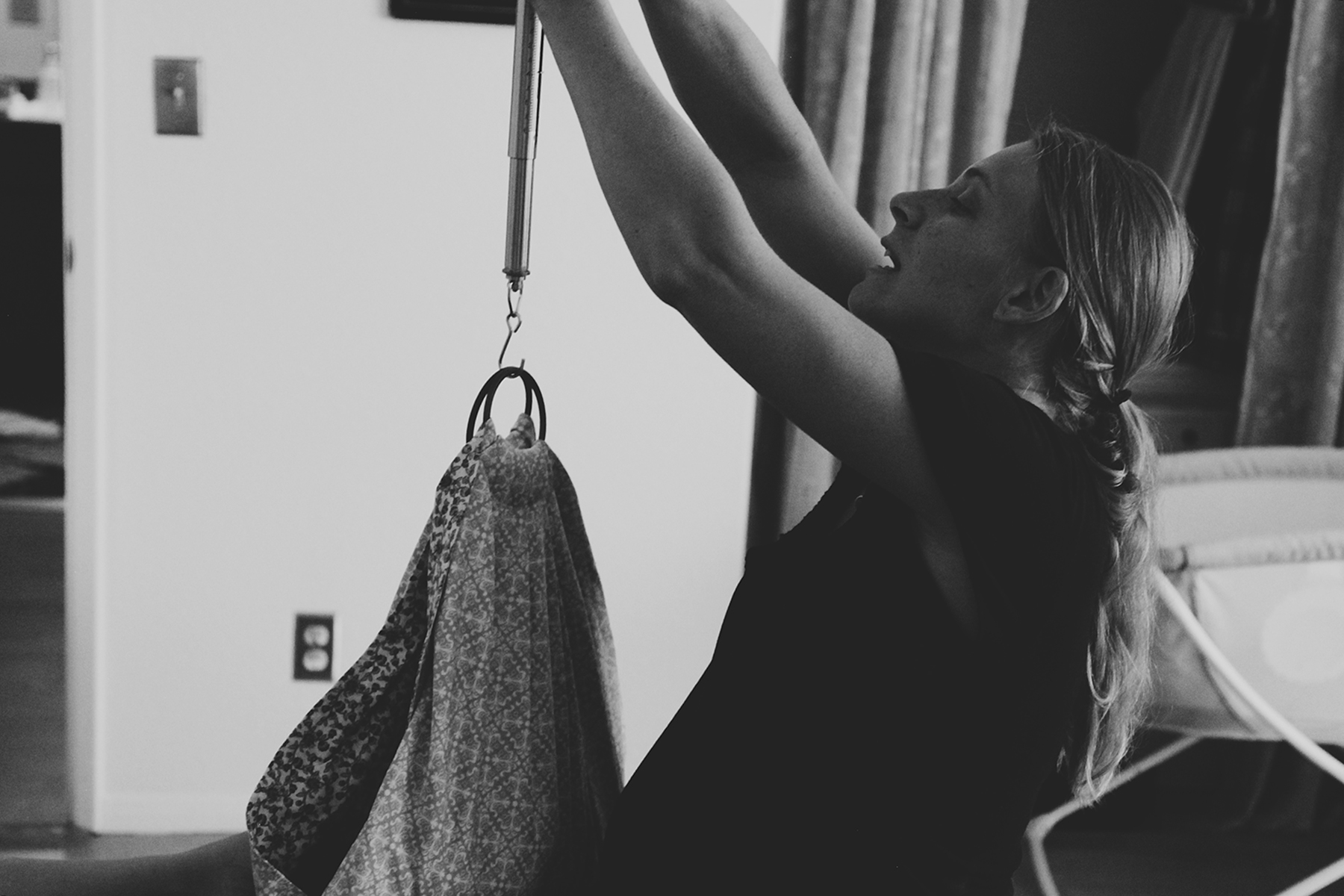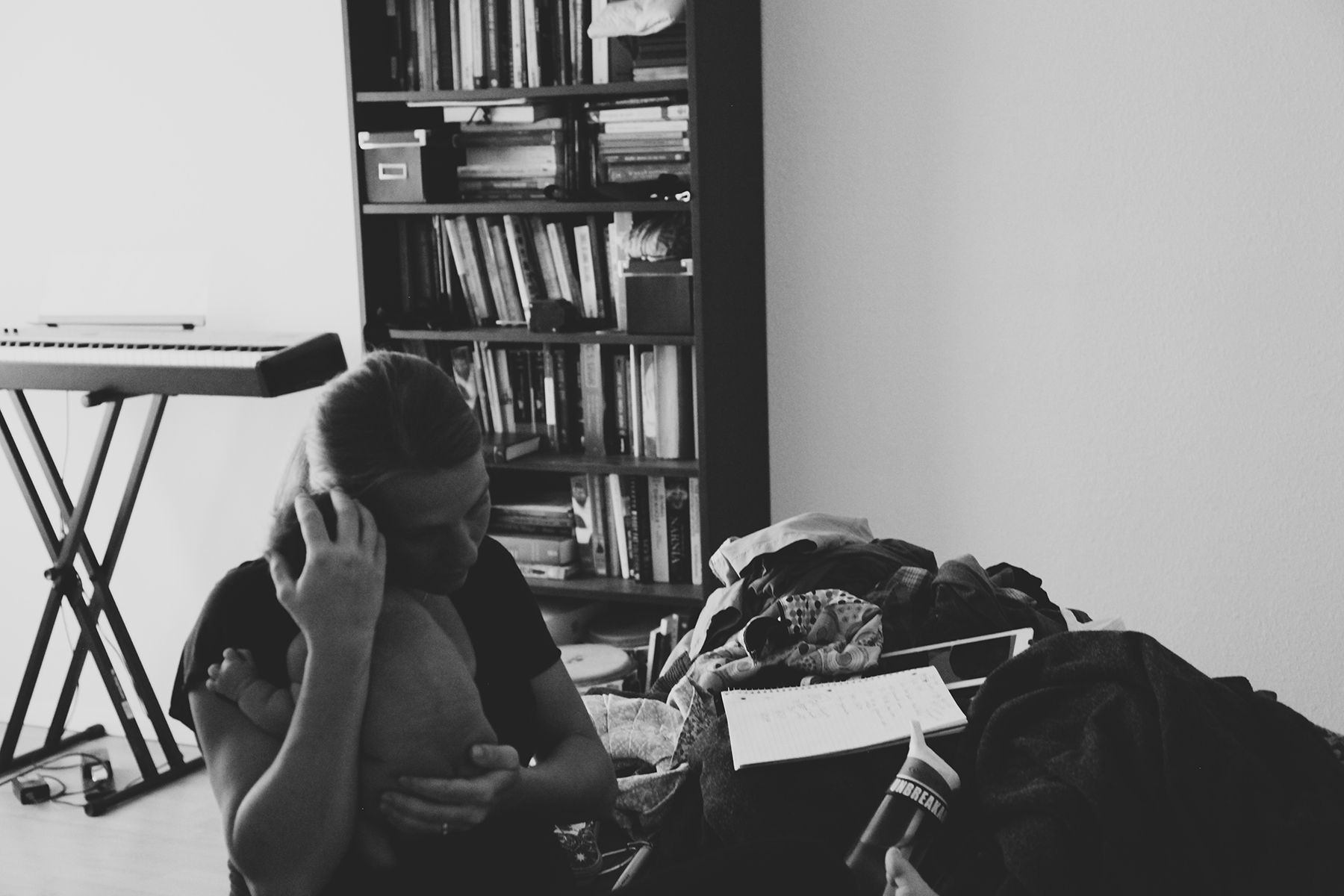 Photos by Mindy, my midwife's assistant.